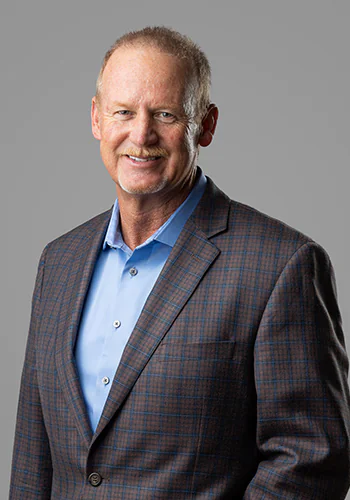 Selling real estate for me isn't just a job, it's a passion. I'm at a time of my life where my kids are grown and on their own, have an understanding wife of 35+ years..and my goal has been to be the best real estate agent in Poplar Bluff since I became an agent in 2006. An area resident for over 50 years, I bring local knowledge of the area along with previous experience in banking and finance, home improvement & insurance to the table to be able to help you with your purchase or sale.
Currently I'm serving as Vice-Pres./President Elect of the local Three Rivers Board of Realtors based in Poplar Bluff but serves the surrounding area. I've served at the state level of the Missouri Realtors State Association in various compacities including State Director, Mission Committee Member, Executive Committee and Chair of Advocacy Action Output Committee, and a State Political Coordinator. I've previously twice been President of our local Three Rivers Board Association, and have served in many other capacities at the state and local level.
Thanks to great customers and clients, I have been fortunate to have been Top Producer and Top Lister at Poplar Bluff Realty, INC. every year since 2008, and have sold more residential real estate than any agent in our market during that same period. I work very hard to be available to my clients, and treat them as I would want to be treated. I've thankful to have a great licensed assistant to help assist me in my work as well. My biggest goal is to give great service, excellent advice based on hundreds of transactions and years of experience, and conduct my business with honesty and integrity.
In what personal time I have I love to hunt, play golf and spend time on Current River. I love sports and spending time outdoors when possible. I'm a member of First Baptist Church, and sing in a men's quartet there as well. My wife Julie works at the MO State Highway Patrol and we have 2 wonderful boys Caleb & Cody, and a beautiful daughter-in-law Talita.
I've heard for years…if you want to get referrals, be referable! I make my living off of referrals, and I strive every day to be the kind of agent that is referable. I'd love to help you with your real estate needs, and be the agent you want to refer to your friends after the transaction!!