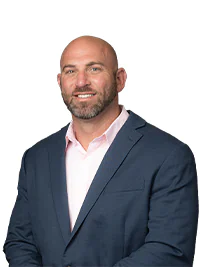 Nick Limpert was born in Saint Louis, Missouri, but grew up in both Ripley and Butler counties. He graduated from Naylor High School and started working at a young age. He has worked in sales for nearly twenty years in the Poplar Bluff, Van Buren, Ellington, Doniphan and Neelyville areas.
Nick has spent the last twelve years working in the food industry, where he's won numerous sales achievement awards. Throughout his time there he created personal relationships with his customers making them more like family. With that being the case, changing careers was a big decision for him!
"Real Estate has always been something I've had an interest in. I am excited to finally invest myself in it fully and I'm humbled to be serving my hometown!" While he resides in Poplar Bluff with his wife, Julie and their three children, he has continued to keep his small town values. Nick has developed those values based on honesty and integrity and intends to be consistent with those values in real estate. He and his family are active members of West Side Church of God.
Contact Nick for any of your Real Estate needs!